SERVING NASHVILLE INSPIRED HEAT SINCE 2015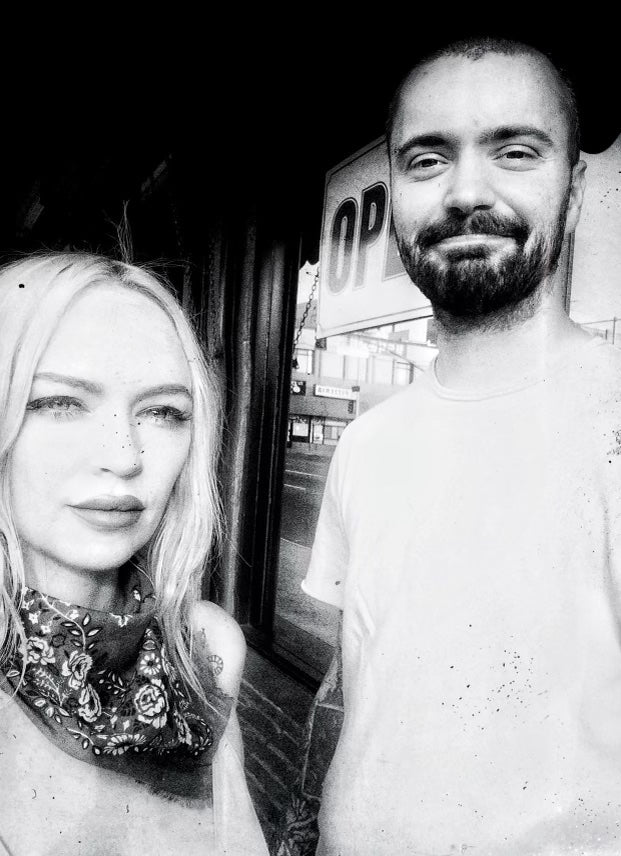 The story of Howlin' Ray's isn't just about a restaurant; it's about love—for the people in our lives… and the dishes that bring us together. Growing up in Los Angeles, Johnny Ray Zone paid his dues in the kitchen under chefs such as Thomas Keller, Gordon Ramsay and Nobu Matsuhisa. His passion for cooking would eventually lead him to his wife Amanda Chapman, a soulful foodie raised on southern hospitality. However, it wasn't until a trip to Nashville that the Howlin' Ray's concept would begin to form…
THE PEOPLE OF LOS ANGELES WERE HUNGRY FOR HOT CHICKEN - THEY JUST DIDN'T KNOW IT YET
On a fateful day in 2014, during a stage at Chef Sean Brock's restaurant Husk in Tennessee, a local chef introduced Johnny to a dish that would transform his focus on food: Nashville hot chicken. It was love at first bite! When he returned to LA, Johnny brought home tales of all he'd experienced. Before long, he and Amanda ventured back to Nashville—and the hot chicken tour was born. They dug into the hot chicken scene there, learning about the people, the culture and the dish. No matter who was eating it, they were always enjoying themselves, even the ones who were clearly feeling the heat!

The culture of hot chicken spoke deeply to both Johnny and Amanda and they fell instantly in love with the spirit and the camaraderie of the dish! Eventually, the duo brought all they'd learned back to LA, and played their luck on a food truck. It took a little time to get the wheels in motion… but soon enough, their hot chicken food truck took off—thanks in part to our fan-favorite Hot Chicken Sando, a sandwich Amanda first put together on a whim during a routine stop, after buying some buns from a local hamburger stand.

Each time the truck made an appearance, crowds gathered more and more. In 2015, the truck made its final stop, and only a few months later, Howlin' Ray's began its new life as a go-to restaurant in Chinatown's Far East Plaza. These days, long lines for our hot chicken have become a familiar sight, though you'll rarely come across a customer who's not happy to be there. After all, it's just part of loving and sharing the moment!

We're truly proud of this dish—and it's our mission to share a moment with all of you too.

The future is burning hot and bright at Howlin' Ray's. And it's only getting hotter!